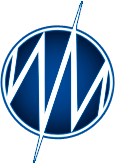 Community Game Development Project
Internship Opportunity
Community Game Development
Welcome Talented People, We would like to extend to you an opportunity to display, develop, and fully utilize your skills. The Community Game Development project is something that we have been dreaming about for sometime, and are thrilled to be able to finally implement. Please read the information below to better understand what we are trying to do for the gaming community.
Our Goal
We hope to be able to give talented individuals the opportunity to show the Gaming Industry their amazing talents, while offering a top of the line game that is enjoyable to the majority of the gaming community. Through the use of a community atmosphere, and a form of open development, we hope to change the way large companies think about game development. By producing a game with low investment, we hope to reward the gaming community with a low cost, top rated game.
How It Works
Anyone interested in contributing to the development of a game, must first accept the terms of the Community Game Development and Distribution License. A contributor can then access the Content Exchange. Wyndesor Mason Dynamics oversees the project, making special requests of contributors where needed, and steering the development of the game to it's final completion. We will make sure that the storyline follows the correct path, and that the contributed content all works together. Contributors will be able to work with each other, and review one another's work.
Compensation
Wyndesor Mason Dynamics does not offer monetary compensation for your contributions. We do, however, offer a byline for content that is published in the software per the CGDDL. This allows us to be able to publish the game at low cost, and pass those savings on to potential users. A low price for the software allows for a larger consumer base, which means more people see the work of the contributors. There may be paid positions offered to contributors at a later date, but contributing to a project is not a guarntee of future employment.
Who can become a Contributor?
Any person, organization, or entity that feels they can provide content or assistance in the development of the game.
What is the Content Exchange?
This is the project management system on the internet that allows contributors to post and view elements needed for the game, upload and download files, ask questions, and get help.
How to Contribute
If you would like to Register as a Contributor, please use our Contact page and in the comments box take a moment to tell us about yourself and why you'd like to join our community development project.