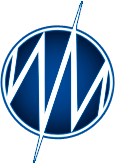 Community Game Development Project
Internship Opportunity
Community Game Development
Wyndesor Mason Dynamics has announced the launch of a new game development project in which they will welcome the internet community. Anyone can apply for the project, and start working in the video game industry with little or no experience. The industry as a whole is anxious to find out if this type of development can work as well in the video game industry as it has in other areas of software development. Find out how you can participate here.
Guitar Apprentice Released for iOS
A free app being offered on the App Store that can help you learn to play guitar. Learn to play guitar chords with a few simple touches. More features have been discussed and rumors of options like a metronome and tuner have been flying around the office.
Internship Opportunities Offered
Starting in the Fall 2011 Semester, Wyndesor Mason Dynamics will be offering unpaid internship opportunies for college students. Only a few slots are available, so make sure to apply by September 31, 2011.